Key features
Without a doubt the easiest and most complete DG software available on the market
Start shipping immediately! Simply register and pay using your credit card (pay-per-use or yearly subscription)
Always up to date with the latest rules and regulations for air, sea and ground (IATA, IMDG, TDG, 49 CFR)
FedEx DG Ready
EZ-Ship Softwares Inc. is proud to announce it's integration with the new FedEx® DG Ready service, making shipping dangerous goods and hazardous materials with FedEx easier than ever!
Visual Shipping Guide
With our incredible Visual Shipping Guide, you will be able to instantly know which markings need to be added to each package and overpack, eliminating costly mistakes
SDS management
EZ-Ship links with Hazmat Systems' EZ-SDS, a powerful SDS management solution. By having both systems integrated, you can ship dangerous goods right from your inventory
Lithium battery shipping guide
Shipping lithium batteries is made easy with our lithium battery shipping guide, included with our visual shipping guide.
Integration capabilities
EZ-Ship can link to your existing shipping software, using our API or web services.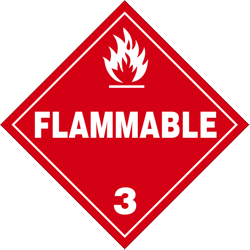 Placard calculator
EZ-Ship automatically calculates the required placards for the entire shipment in real-time and 100% compliant with all of North America's regulations (49 CFR, TDG).
Pricing
Pay-per-use
- $14.95 per shipment
- $4.95 visual shipping guide
Express edition
- $499.95 per year
- $99.95 visual shipping guide per year
- unlimited number of shipments
- limited to one shipping address and one concurrent user
Enterprise edition:
- unlimited number of shipments
- unlimited number of users and shipping addresses
- contact us for pricing
I was hesitant to change software to help me ship dangerous goods. After all I had been using the same software for years. But after working with EZ-Ship for just a few days, I wonder how I was even able to do my work before. It is so unbelievably easy to use and so complete... it is simply remarkable!–Francis D'amour - Logistique complexe